It's not the least bit uncommon for men to seek out plastic surgery or other cosmetic treatments these days. In fact, the American Society for Aesthetic Plastic Surgery reports that the number of male cosmetic procedures has more than doubled over the past 20 years.
After all, men want to look their best too—and with all the treatments available now, why wouldn't they take advantage of them and feel more confident? Men all over the world are going under the knife (or needle) to improve their appearance and feel better about themselves. Here are some of the top male facial procedures.
---
Facelift
Facelifts aren't just for women. This popular surgical treatment is increasing more and more every year. Many men go for a facelift procedure in order to improve their jowls, deep folds, and sagging skin. When performed by a skilled facial surgeon, the result after a facelift is a natural, more alert and youthful appearance. The overall effect is very impressive.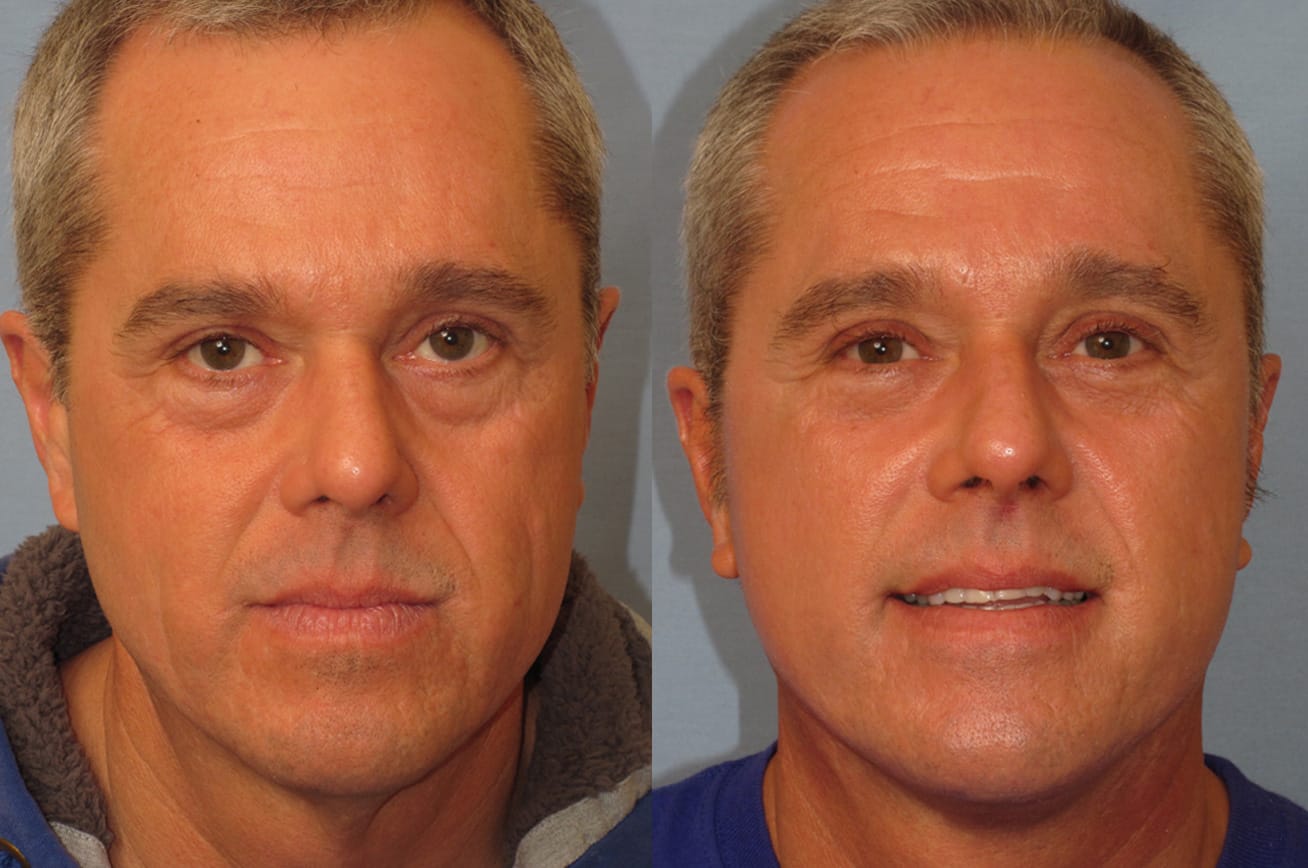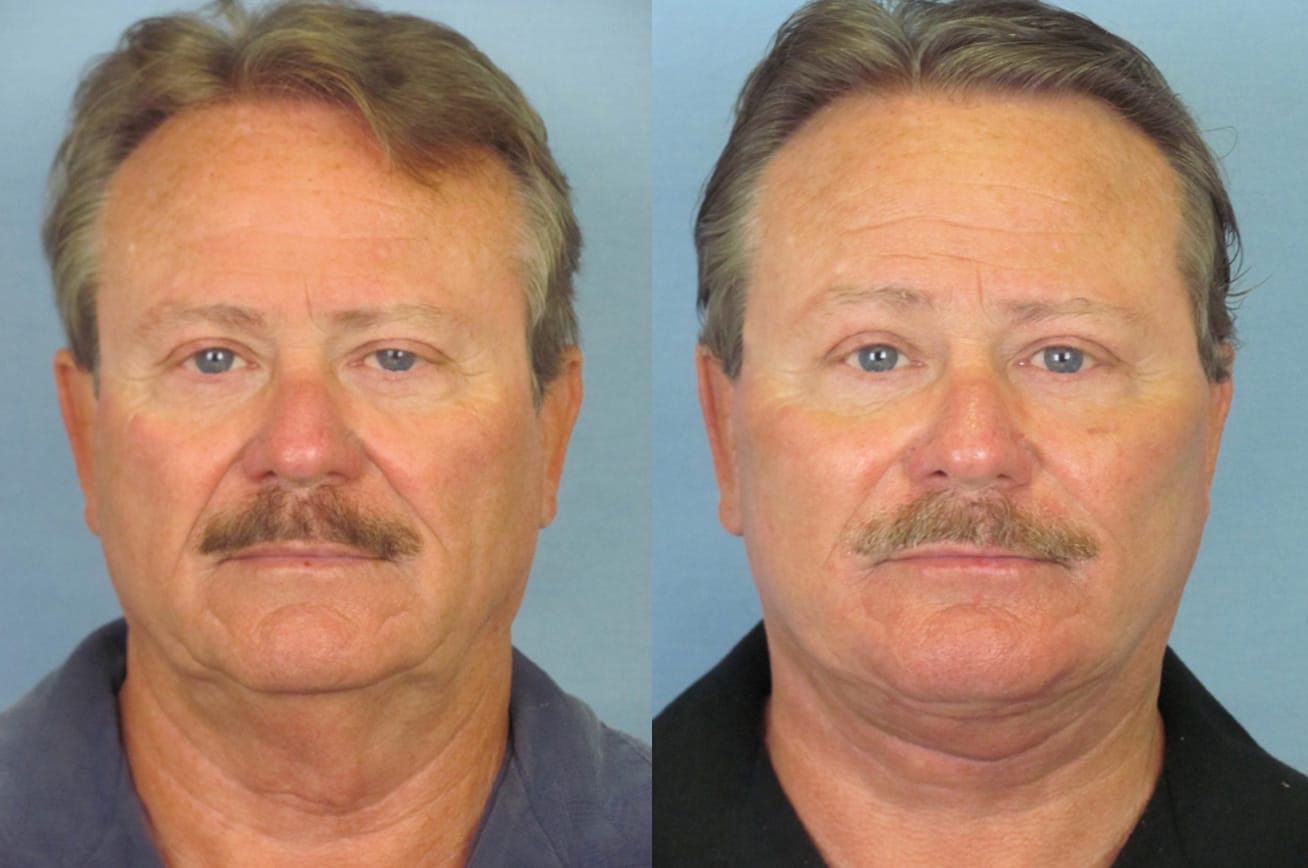 According to the American Society of Plastic Surgeons, eyelid surgery is number one plastic surgery procedure among American men, and the most requested.
The benefits of eyelid surgery are the reduction of heavy eyelids, under-eye bags and decreased fine lines, which helps the patient to look younger and less tired. This surgery is done so that you still look completely natural , with near-invisible scars leaving you looking rested.

Neck Lift
The formation of "turkey wattle" often makes men feel self-conscious, as it weakens the jaw and can make them appear heavier than they actually are. The "turkey wattle" can also add years onto you.
A neck lift can treat this area and achieve excellent results. This surgery can decrease a double chin and make the neck appear longer, can restore a strong jawline, create defined contours, and restore facial balance.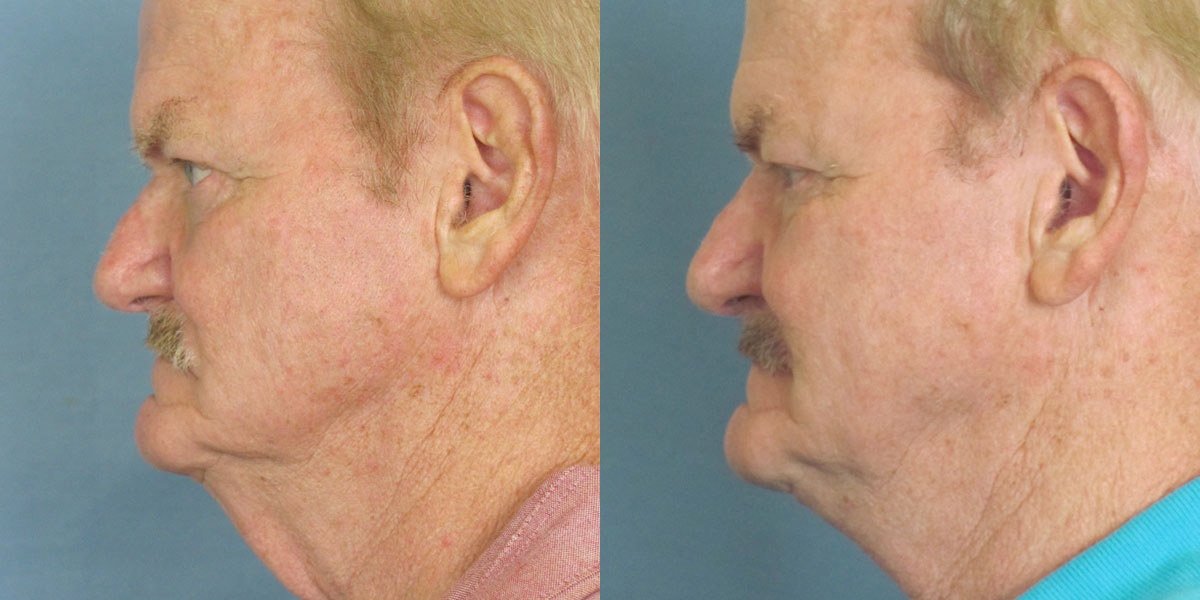 Forehead Lift
Deep forehead wrinkles, sagging brows, and frown lines are some of the most obvious signs of aging—and they can all be improved with a forehead lift. This surgery can also give men a more masculine appearance if that's an element that they're seeking. This particular procedure has several different techniques that can be used, based on the patient's needs and goals. Forehead lifts are gaining massive popularity due to the effective results and high patient satisfaction rate.

Chin Augmentation (Mentoplasty)
Many men choose to have a chin augmentation done, often because it gives them a more masculine appearance and a more defined jawline. This procedure uses implants to enhance the chin, resulting in facial proportions that are more aesthetically pleasing and balanced.
A mentoplasty is often performed in combination with a rhinoplasty (nose job) in order to achieve optimal results.

Ear Surgery (Otoplasty)
There are many individuals who decide to have ear surgery. Whether it's because one of the ears is misshapen due to a birth defect or the ears visibly stick out from the head, these issues can cause self-consciousness. Those who have ears like this can feel that they are distracting.
Men in particular request this procedure, as the majority have shorter hair and cannot hide their ears. Otoplasty can improve the position, shape, and structure of the ears, and is therefore a very popular surgery. Those who have an otoplasty are typically thrilled with the results.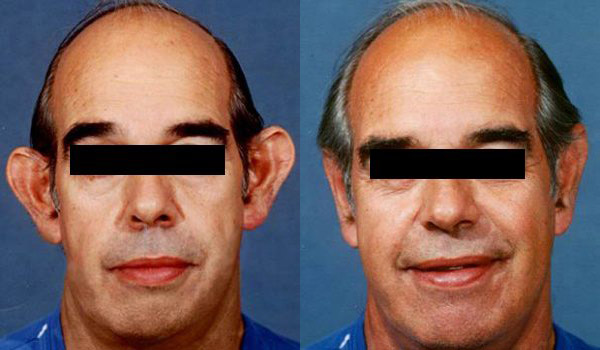 Dr. Thomas Funcik
Will Get You the Look You Want
If you're considering one of these top cosmetic procedures to improve your appearance, please don't hesitate to contact Dr. Funcik. With over 10,000 facial surgeries performed and specializing in the area of facial surgery, Dr. Funcik has an outstanding reputation for achieving natural results and high patient satisfaction.
Besides his stellar reputation, excellent education and training, Dr. Funcik is also well-respected for his attention to detail, professional yet friendly manner, and sincere desire to help his patients love their new look.