Restylane Lyft for the hands vs Fat Grafting of the hands
The FDA has now approved Restylane Lyft for hands. Patients use this HA injectable to help reverse the signs of volume loss in aging hands. This treatment lasts between 6 and 12 months. Patients typically use 3-4 syringes per hand to see the desired results. This can cost between $4200- $5500.
VS.
Fat Grafting in the hands has become very popular with our patients. This procedure takes fat from stubborn unwanted areas of your body (such as love handles, inner or outer thighs, and stomach) and placed in the hands. The patient's fat is purified and centrifuged before being reinjected into the hands. While there can be some re-absorption of fat the majority of it is maintained and ages with you. This procedure is done under anesthesia and costs between $3500-$5000. Some patients may decide to have fat grafting in other areas of the face such as lips, cheek temples, etc at the same time as treating the hands.
Restylane Lyft for the hands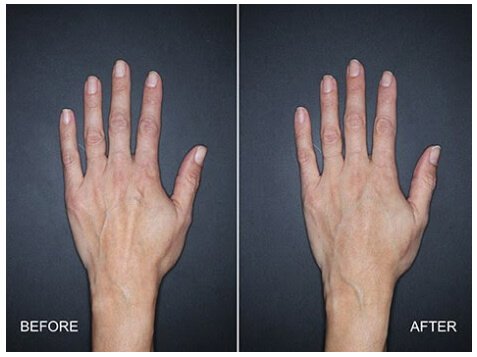 Fat Grafting for the hands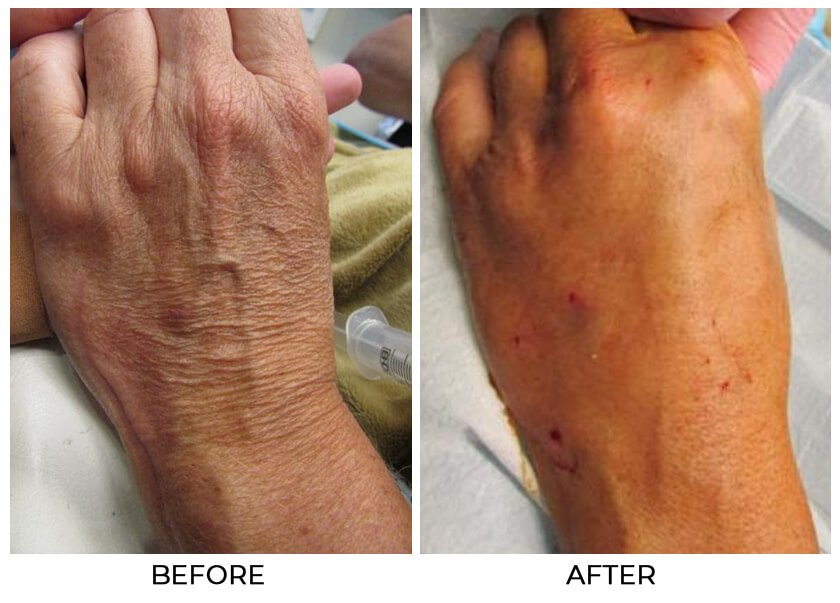 Other News
We have closed our Esthetician side of the practice. We will no longer be offering skin care treatments such as Procell, Rejuvapen, Perfect Peels, or Parisian Peels (microdermabrasion). We ask that you please email [email protected] with any questions.
Before & After Photos
We are looking for more photos for our website and social media pages. Please let us know if you are willing to let us use your photos. Or email Lauren at [email protected] prior to your appointment.
Video Testimonials
We are looking for patients interested in doing a video testimonial of their treatment(s), experience, and results. Please email Lauren at [email protected] with any questions.
Have you met our Front Office Coordinator Shelby Price?
We can't wait for you to meet her. Please feel free to call or email her with any questions: 843.884.3277 or [email protected]